Graham + Fisk's Wine-In-A-Can is a Proud Partner of the Cleveland Browns, and as part of their 2020 partnership, they both decided that Cleveland Browns branded cans of Graham + Fisk's would be an awesome addition to everyone's lineup.
When tasked with designing a co-branded can with the Cleveland Browns, it was important that the can was successful from not only the customer's viewpoint, but from a bartender's as well. By making each can the beloved Cleveland Browns exact shade of vibrant orange all over, no matter where you see this, you immediately think of the Browns. For bartenders, servers, and hawkers at the games, each can is still very clearly color coated with a band around the base of the can to easily distinguish one type of wine from another. 
This was the photo posted to the Graham + Fisk's social media accounts to tease the Cleveland Browns Cans and help create a buzz amongst Cleveland football fans, and canned wine fans!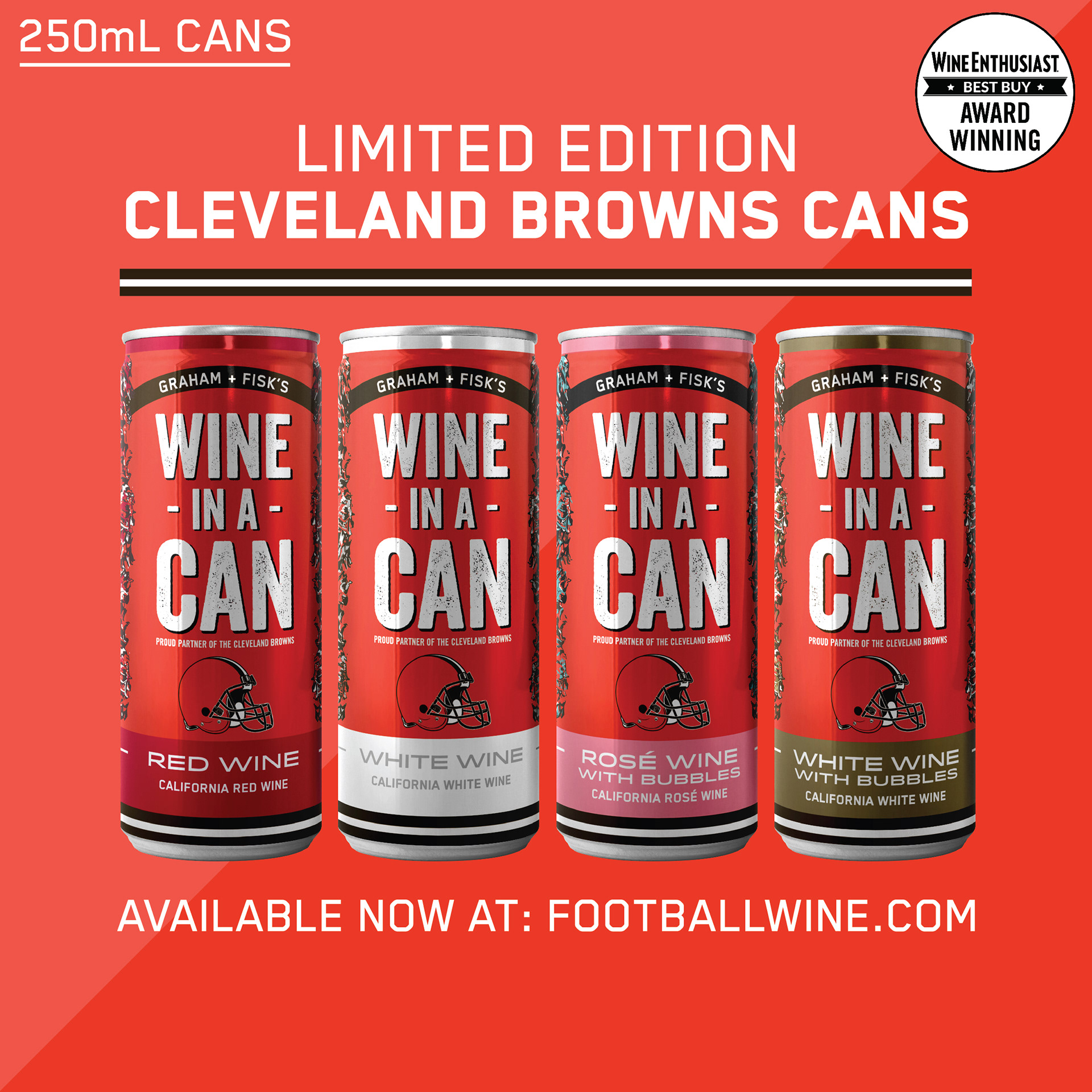 To announce the launch, what better way than a bright Cleveland Browns orange square in your timeline or IG feed.
The Cleveland Browns requested content that they could use as ads to help promote the new co-branded cans on all of their social media platforms. Here are a few examples optimized for Facebook and IG Stories.