Graham + Fisk's Wine-In-A-Can is a canned wine company launched in March 2020. Due to lifestyle changes and purchasing habits, they grew an exceptionally large e-commerce following and wanted to give their customers the perfect gifting opportunity. I designed the concept, name, design, and marketing involved with this Holiday Cheers Canned Wine Variety 8-Pack.
For this project, I looked to pre-existing holiday or variety pack packaging to see how others have already handled this execution. Graham + Fisk's specially requested very traditional imagery such as the holly leaves and Santa hats be present in the final design. 
Inspiration & Industry Research: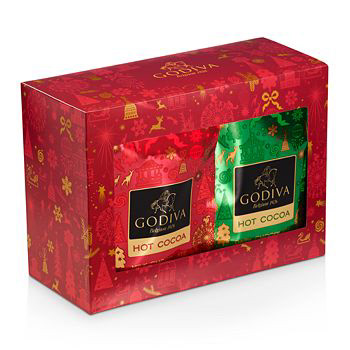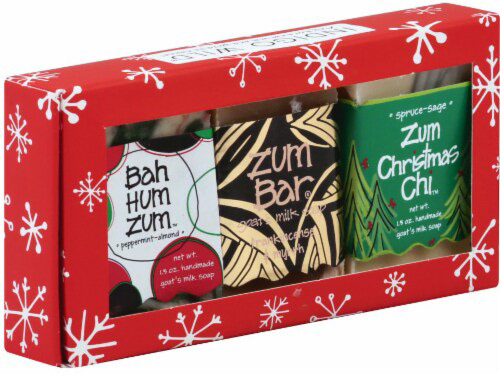 Originally the box I designed was very clean, and the main focus was the wine rather than the holiday element. Through feedback and review, it was clear that this box could do both. I wanted to draw on those nostalgic Christmas feelings and imagery as well as highlighting the cans.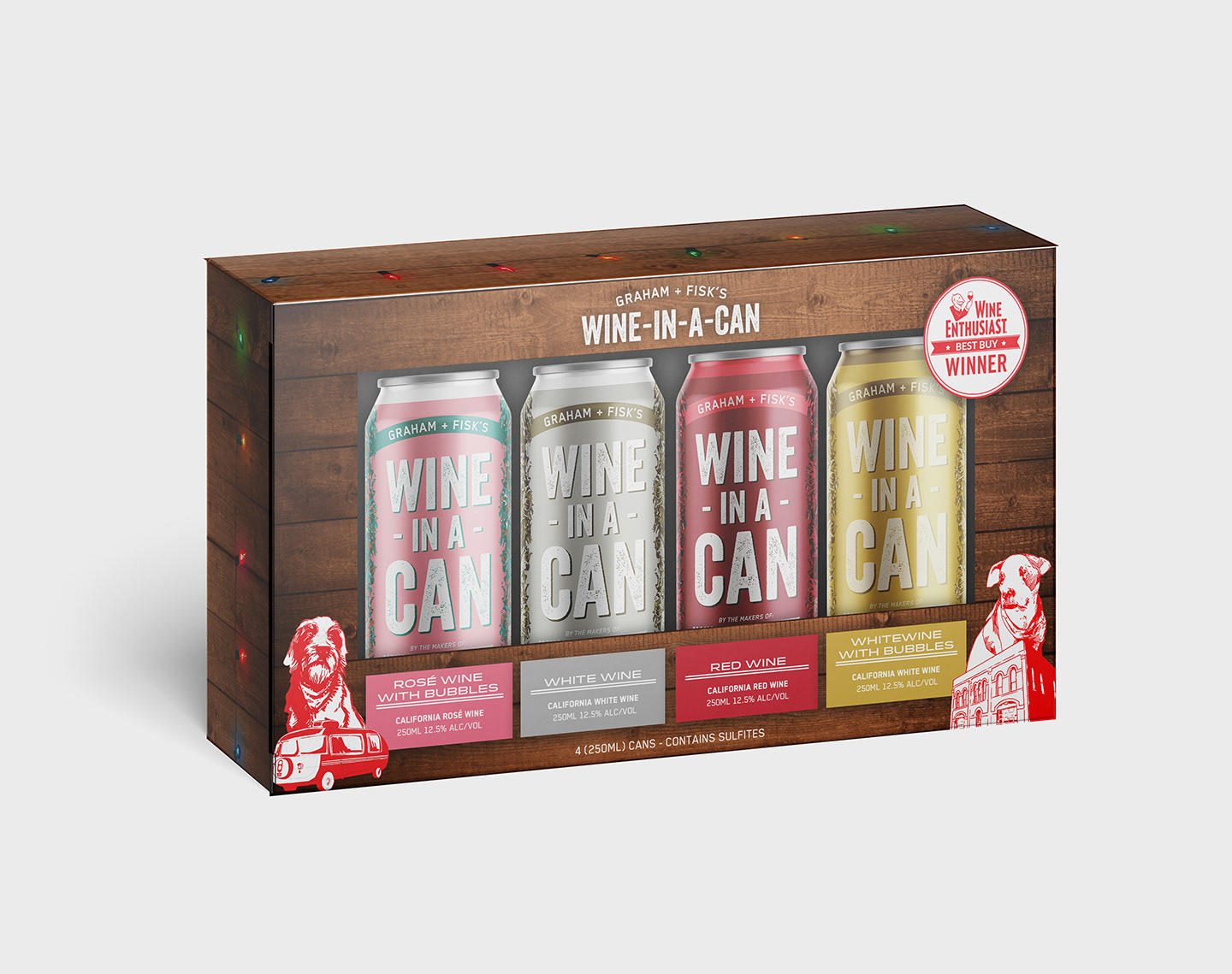 From initial draft to final, this box got a holiday spirit face lift. I added holly, Christmas lights lining every edge, and I included antlers and a Santa hat on the dogs! This made the box feel warm, cozy, and filled with holiday spirit. 
By making the product image a full extension of the holiday cheer imagery, it made it stand out from the other year-round products pictured in the Graham + Fisk's online store.