Graham + Fisk's social media presence is a representation of their award winning California canned wine, and a visual storytelling of the founder's history. Together this makes for an eclectic content feed that ranges from product education to warm feelings of nostalgia.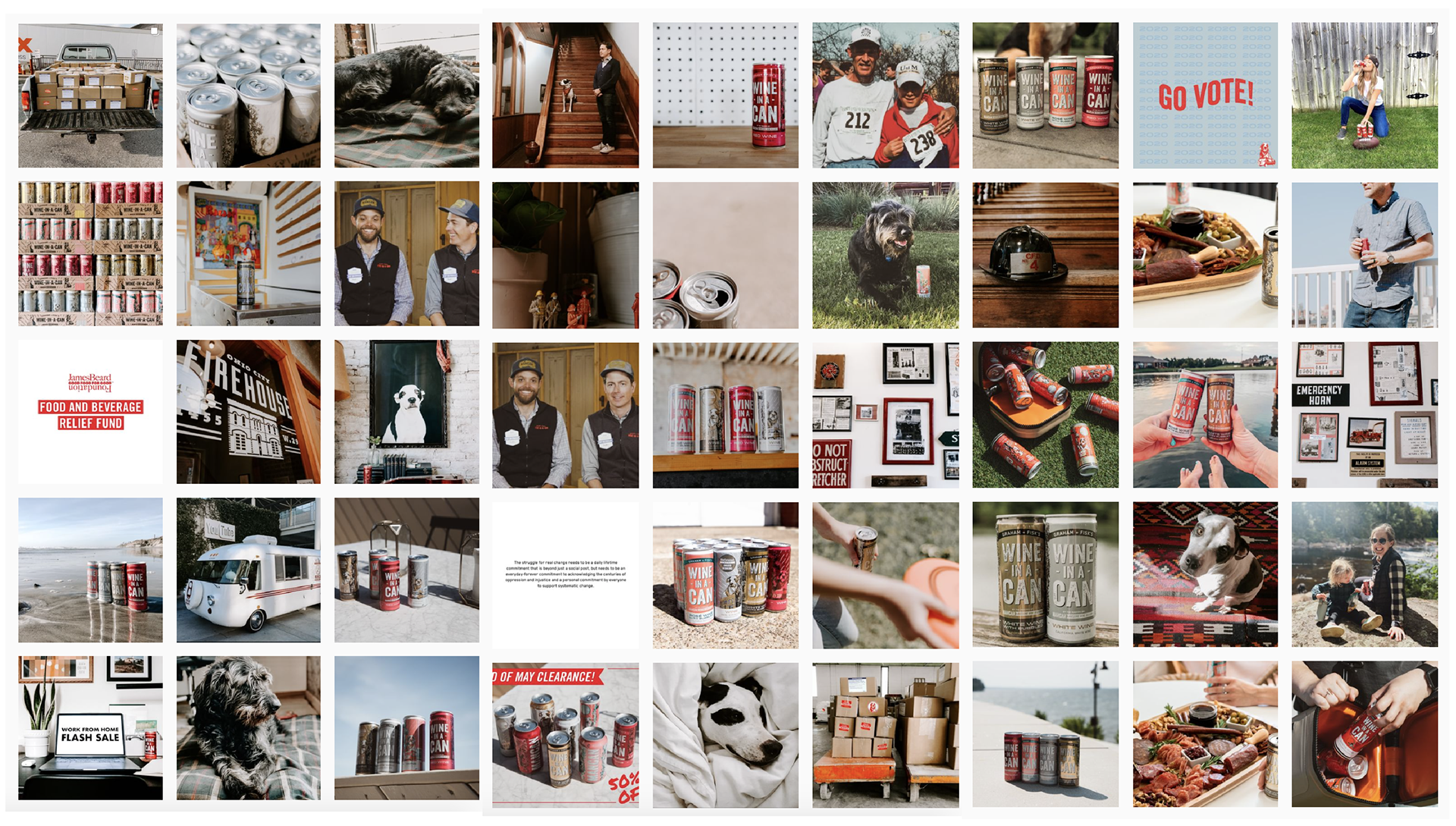 Besides being a canned wine company, what sets Graham + Fisk's apart is their rich history and their genuine nearly lifelong friendship. As a brand, this creates a richness and allows for a storytelling element that I wanted to share with their followers and audience. 
Gathering this content included sifting through high school year books, and family photo albums. It makes for excellent bits of content that their followers deeply respond and relate to. 
Another important element of the brand are the founder's furry best pals, Crosby and Gracey who are illustrated on every can of Graham + Fisk's wine. They are both mascots for the brand and Graham and Fisk's followers love to interact with photos of them. Plus - anyone whose ever stopped by the firehouse where they are headquartered gets to pet Crosby!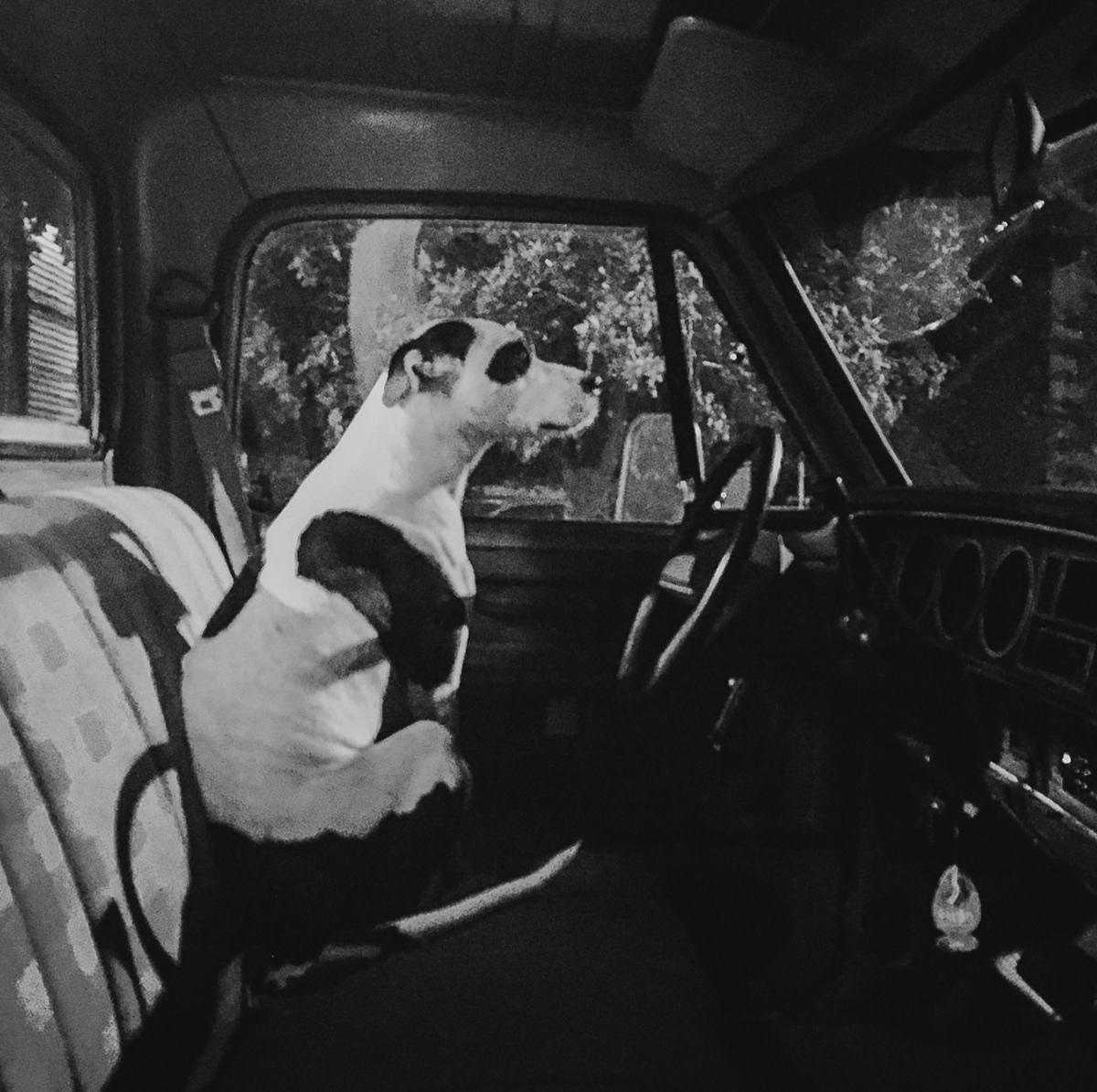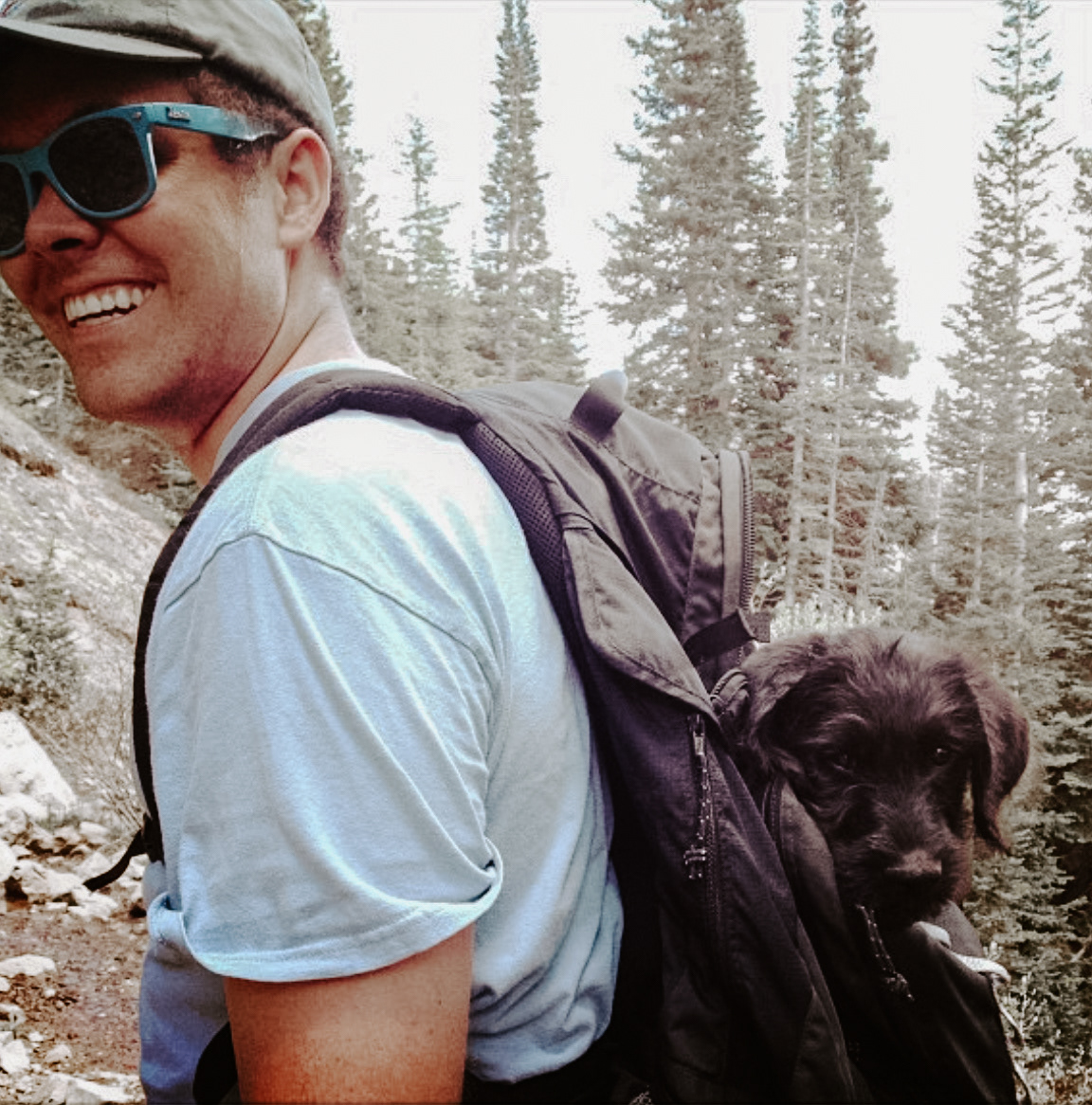 Lastly and most importantly, I like to include a big heaping scoop of beautiful product photography. These always lend themselves well to being perfect education moments for the Graham + Fisk's audience whether it be about the wine blends, or that they recommend chilling their red wine before drinking it, they create perfect moments for audience engagement.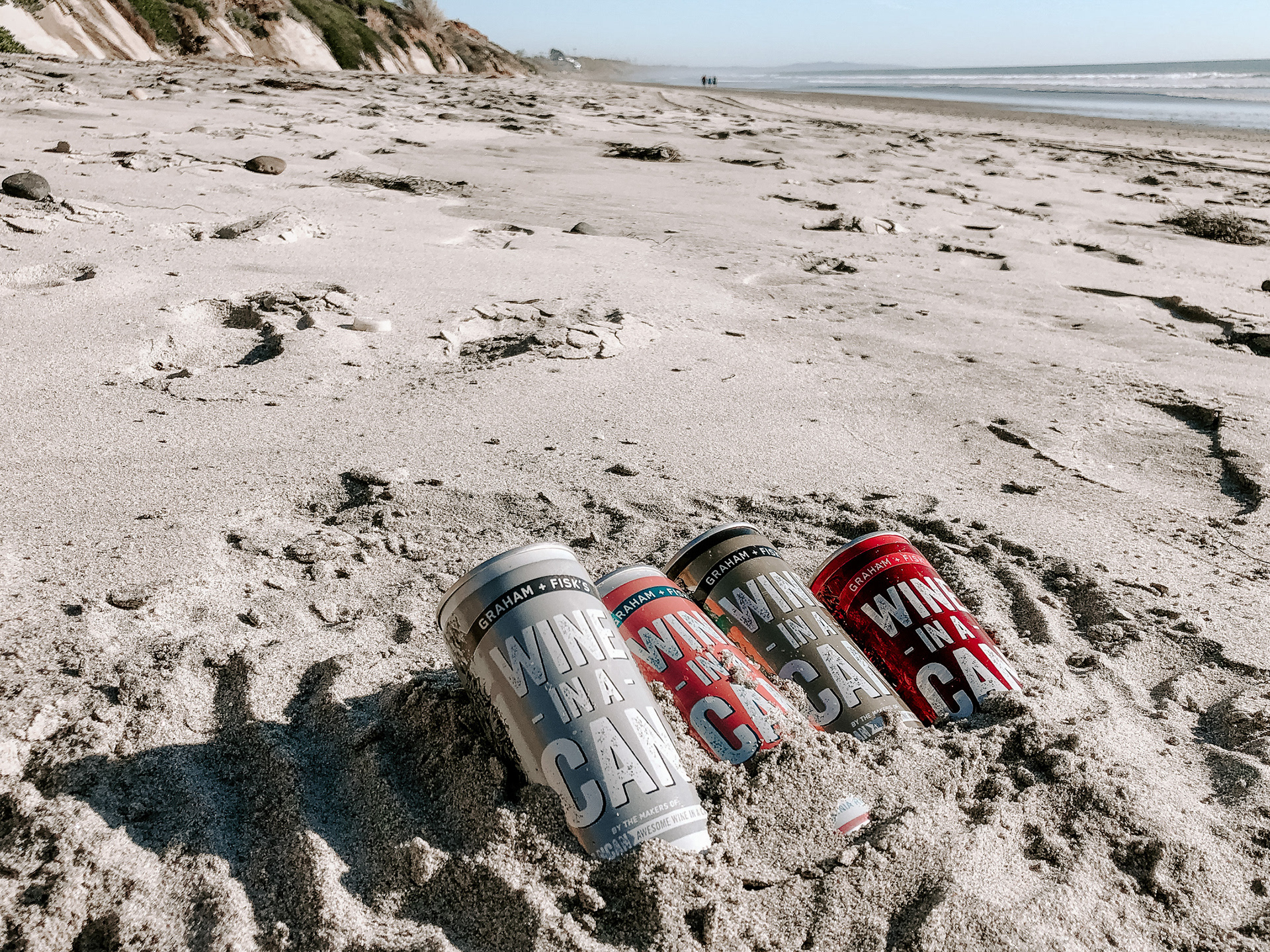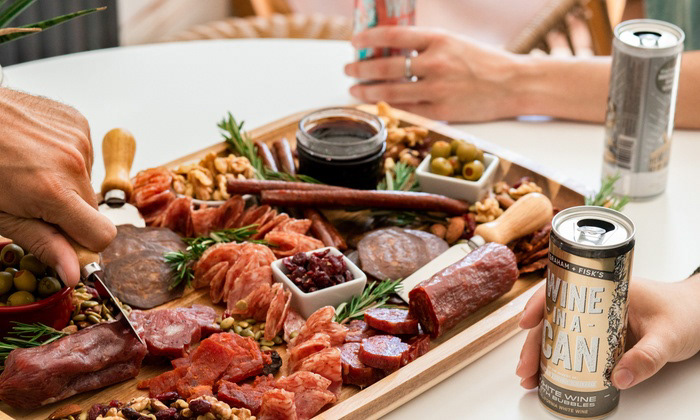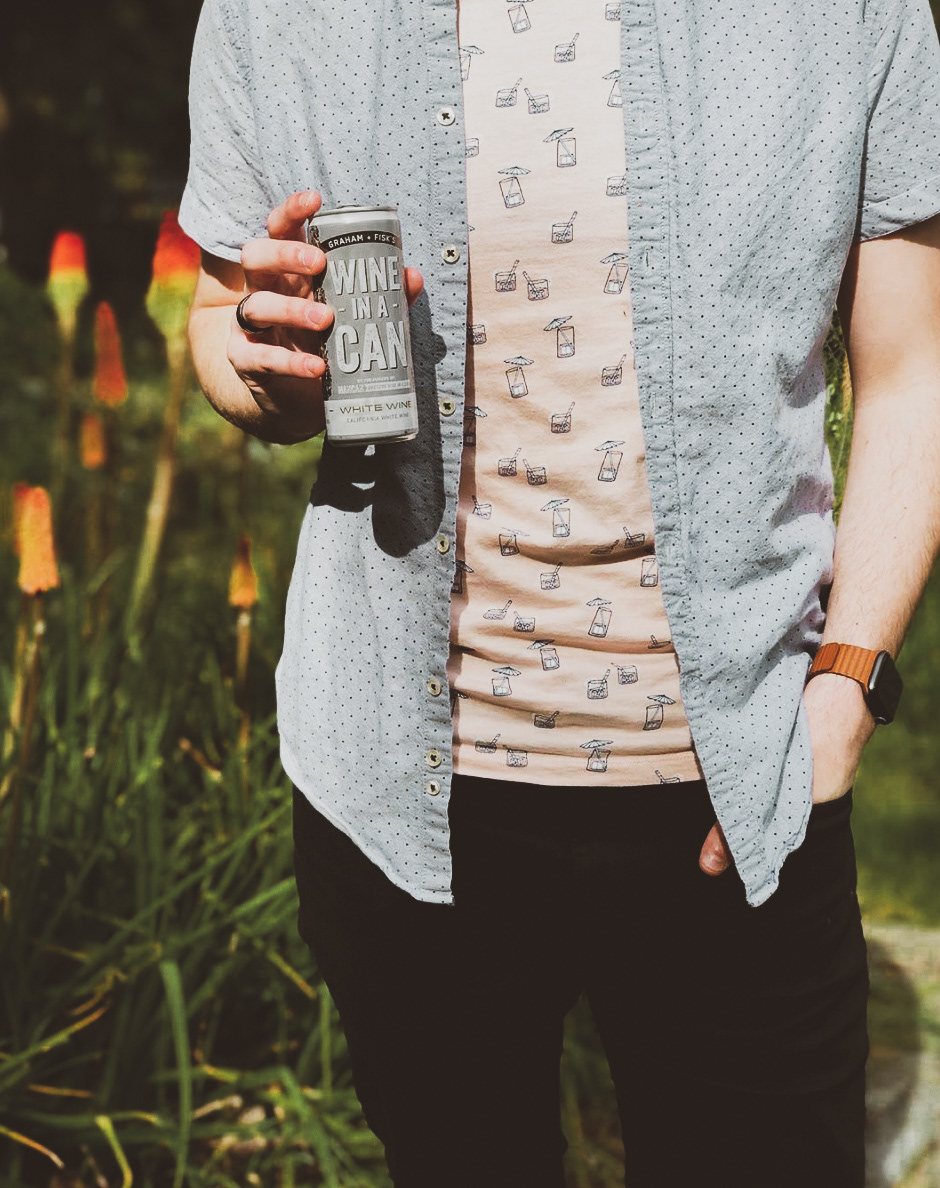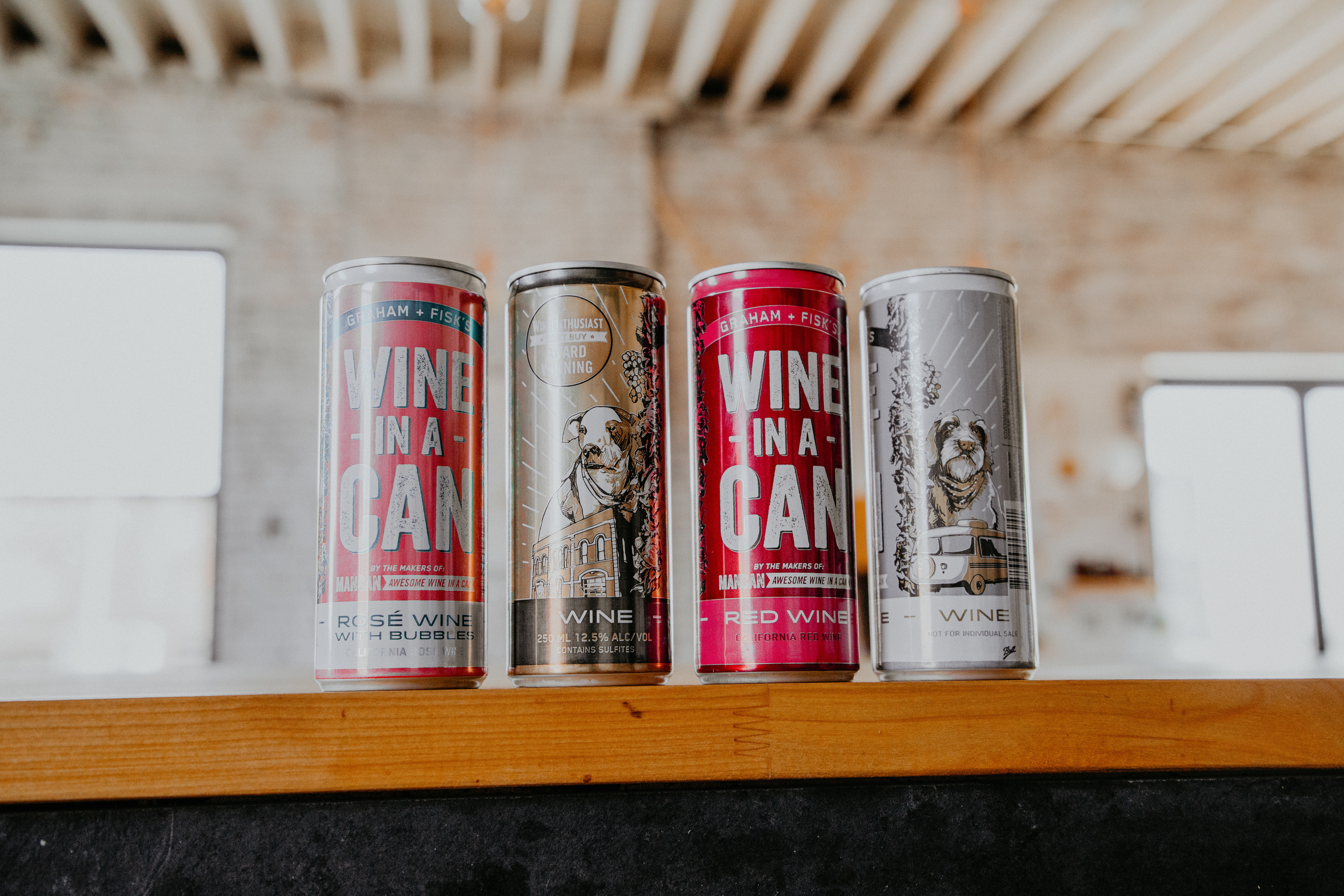 Promotional Posts & Digital Graphics
This was a Flash Sale created during April 2020 during the 1st major wave of quarantine and where Graham + Fisk's truly locked in an e-commerce follower base interested in getting their wine delivered.
These were Instagram posts created to promote a "Rosé Sale" in Summer 2020.
Posts created to tease and announce the launch of the Graham + Fisk's Limited Edition Co-Branded Cans with the Cleveland Browns.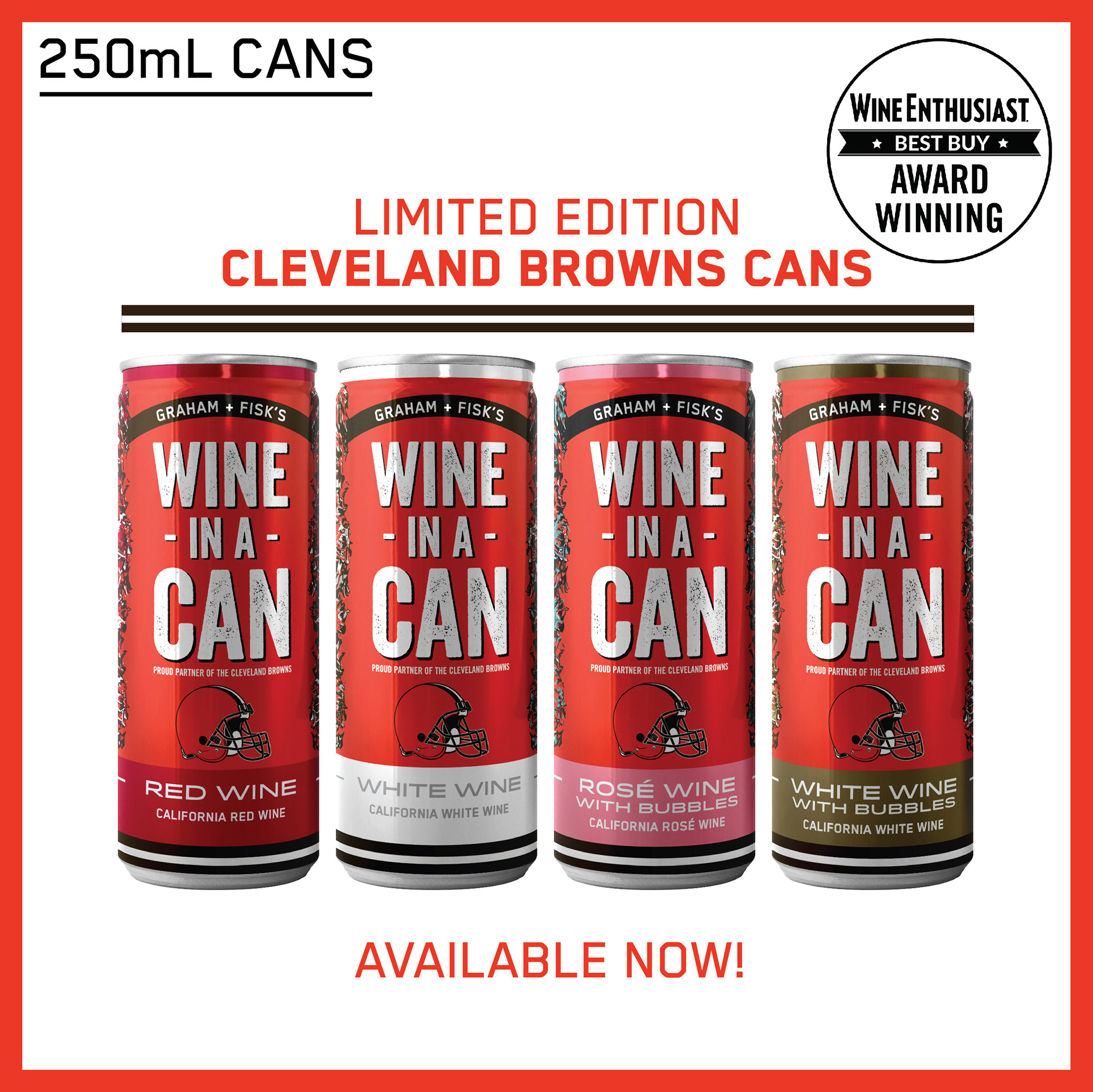 Here is a graphic created to encourage the Graham + Fisk's followers in a light hearted way to "Go Vote!" leading up to the 2020 presidential election.
Black Friday and Cyber Monday Promotions
Posts created based off of a "2020 Is Over Party" theme to celebrate the new year.