Here are some case studies of social media posts created for MANCAN Wine - a canned wine company from Cleveland, OH that doesn't take itself too seriously. These post examples walk through the ideation, planning, and execution process behind each. 
MANCAN Wine's "Rap Video" Post
This parody-like video gained over 40k views across all of the platforms it was posted to. It was made in a "Lonely Island" style and the response we received from viewers was overwhelmingly positive. There was a 12 week marketing plan behind this video that I put together involving 100+ social media influencers, press, and large internet personalities such as Casey Neistat and Nev Schulman.
The Instagram IGTV Video has received 4,600+ views, and 120 comments. 
The $120,000 "Art Basel Banana" Spoof
This was a well timed spoof post on the heels of the Art Basel piece. This art piece was a real banana duct taped to a wall. It sold for $120,000 and lit the internet on fire. It seemed like the natural "quick on my feet" move to make a spoof of it the very next day.
This post gained 104 likes, 5 comments - including one from Youtuber, Casey Neistat - 16 post shares, 1,259 impressions, and 19 website clicks. 
Here is a photo of the original art piece included in the New York Times. 
Source: https://www.nytimes.com/2019/12/06/style/art-basel-miami-beach.html
As we were gearing up for the holidays, I thought there was a fun opportunity to be had by taking advantage of our location and doing a photoshoot with Ralphie, Rosé, and a pink bunny suit at the actual Christmas Story house. We just got lucky with the giant yard inflatable!
This post gained 149 likes, 7 comments, 9 post shares, 1,486 impressions, and 9 website clicks. 
This post was planned "on the fly" and I ordered a few quick supplies to help complete the "Pilot Pete" look! Our followers love pop culture and The Bachelor was a major trending topic on Twitter at this time. I put together the look, shot it, edited the background, and our followers loved it!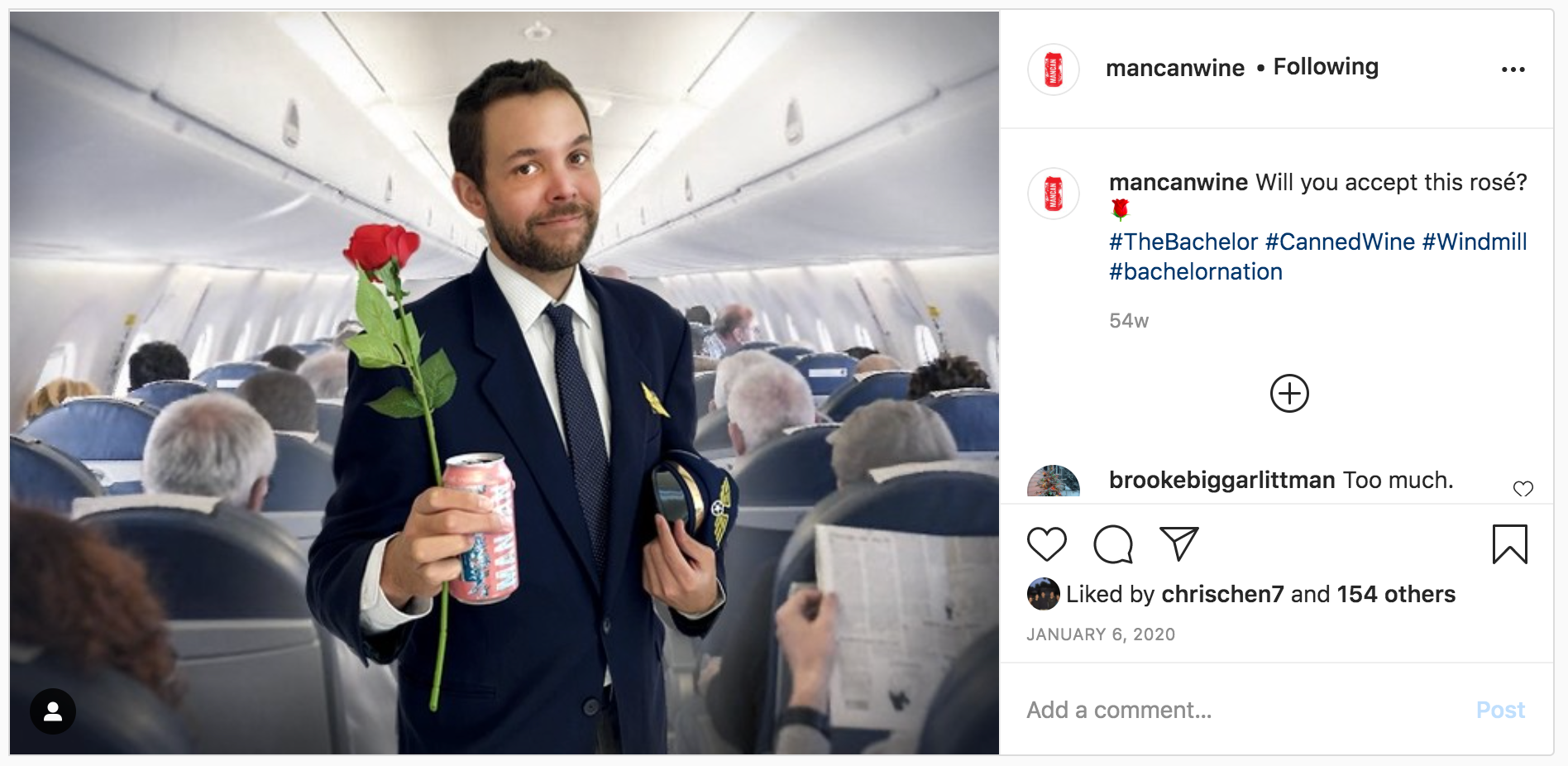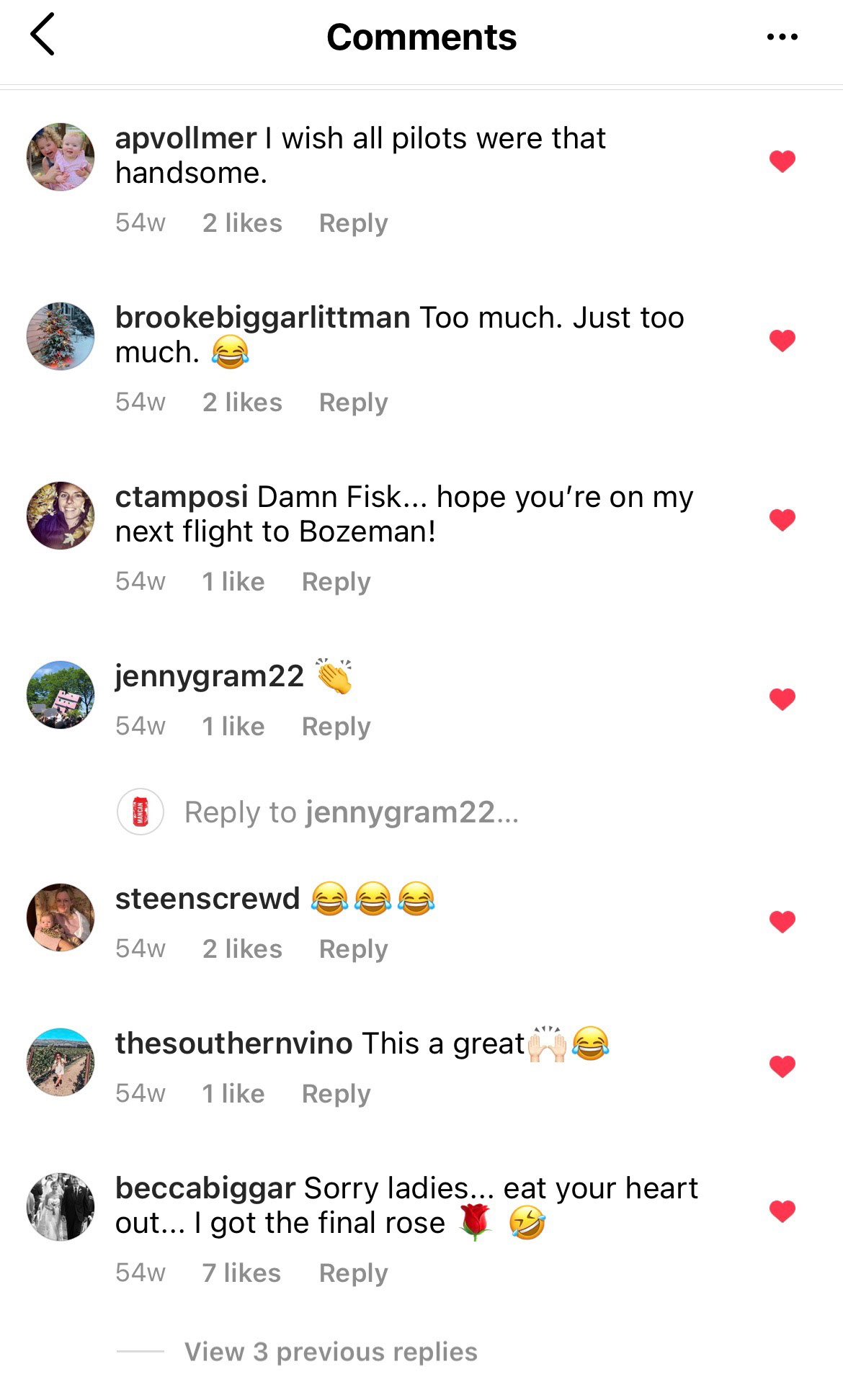 This post gained 155 likes, 17 comments, 10 post shares, 2,083 impressions, and 23 website clicks. 
This was an excellent example of how the brand voice and funny internet culture commentary played a role in engaging the company's audience, and indirectly created a purchase funnel. 
TigerCan - April Fools 2020
The Tiger King series was at it's peak in March and April of 2020, and with this I saw a hilarious opportunity for an April Fools Day "new product release" of TigerCan. It was clear that the MANCAN audience positively responded to dressing up brand co-founder, Fisk, before so I knew with a few key wardrobe pieces and a special facial hair grooming request, we could pull this off. 
This post gained 209 likes, 29 comments, 78 post shares, 2,676 impressions, and 48 website clicks. 
This post was also accommodated by a full email campaign to really take the joke to the next level. This decision was influenced by hilarious brand collaborations such Warby Parker x Arby's, and KFC x Crocs. 
For Groundhog Day 2020, I saw this as an opportunity to recreate a scene from one of brand co-founder, Fisk's, favorite movies. Once again, I ordered a few key set and prop pieces, and gave Fisk some simple wardrobe instructions needed to complete the look.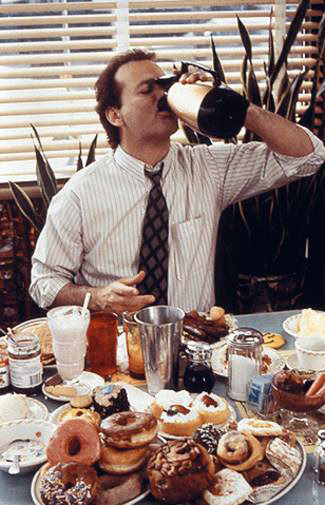 This post gained 126 likes, 6 comments, 2 post shares, 1,415 impressions, and 13 website visits. 
Here is the exact shot of Bill Murray from the movie that I was trying to recreate.